About Us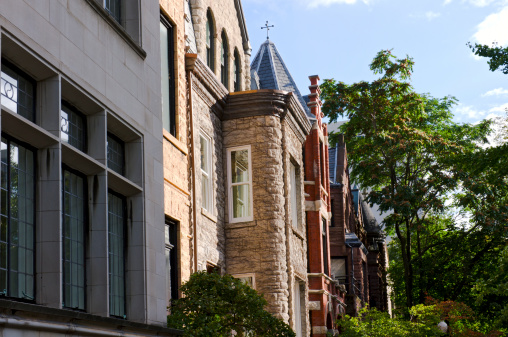 ChicagoPropertyTaxChallenge.com / PropertyTax312.com, led by the Law Office of John Zapala, P.C., provides a variety of legal services, with a focus on Ad Valorem Real Estate Taxation. In addition to property tax challenges and appeals, the firm has been involved in numerous varieties of property tax challenges which have shaped how our client's live and do business in Illinois.
The Law Office of John Zapala, P.C., has an impressive record of assisting clients in obtaining fair and equitable assessments. The firm represents clients throughout the Chicago area, including Cook County and the collar counties. Our Office provides experience in representing clients before county assessors, county and state boards of tax review and, when appropriate, in trial courts.
We thrive on providing each client with expertise in the field of real estate taxation and an exceptional level of individualized attention. Generally, our firm represents most property types, from single family residential homes to larger industrial and commercial properties including office complexes, shopping centers, hotels, warehouses, manufacturing plants, parking garages and banks.
Our Mission
Our mission is to competently, diligently, and zealously seek the result most advantageous to our clients, while maintaining honest and fair dealings, to ensure our clients pay no more than their fair share of property taxes.
How We Do It
We combine legal know-how, an expert team, and a constantly evolving data-driven approach to present the most accurate and aggressive evidence in support of your appeal.
Legal Know-How
The Office is led by Attorney John Zapala. Having an attorney on your side means you will not have to worry about the complexity and variety of rules and regulations affecting property tax appeals. At each stage of the appeal, an attorney leads your argument through the unique requirements of each Assessor, county board, State board, and court room.
Expert Team
Even the most complex case has a solution when managed by a team. Each case is unique and, when necessary, our office will provide you with the help of expert third-parties. We have developed excellent relationships with some of the best real estate experts in the state - from real estate agents, appraisers, surveyors, and others.
Data-Driven Technology
The best evidence depends on the best data. Where the county assessors depend on technology to make general assumptions about what properties are worth, our office uses similar technology to focus on the data specific to your property. By combining all available legal arguments, expert knowledge, and hard data, we represent you with a solid appeal and increase your odds of a favorable result.